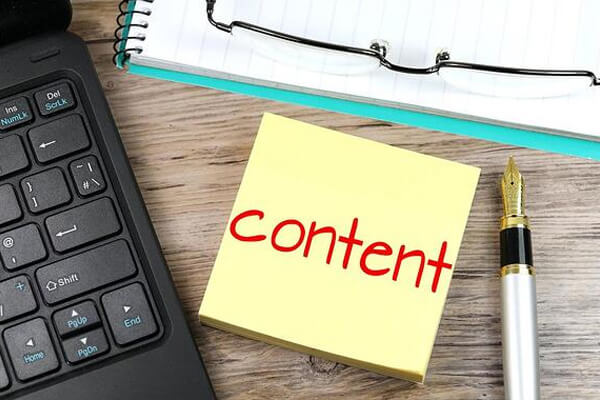 Content marketing is big. Tremendously so. From the days of old to now, content has been one of the most powerful and efficient ways to connect with your audience and get them interested in what you have to offer. One could argue that content is actually a more important piece of the pie than ever before, and that's because people these days seek information from other people as opposed to fortune-tellers, psychics, and God.
So a good question that arises is: What exactly is content marketing? And then a more important one follows: How do you get started on doing content marketing for your business? Well, let's try to answer these questions by going over the basics of content marketing in this blog post.
WHAT IS CONTENT MARKETING?
Put simply, Content Marketing is (1) creating and distributing valuable, relevant, and consistent content to attract visitors and (2) turning those visitors into loyal customers. A lot of businesses are now jumping on the bandwagon simply because they've seen how successful businesses like HubSpot, Moz, Inbound, or Copyblogger have been with content marketing. and experts — as a result, there are some new rules of thumb for both brands and consumers alike.
WHY IS CONTENT MARKETING IMPORTANT?
According to HubSpot's Hubspot Blog, "the internet is a great place to connect with people, but it's a terrible place to be heard. People don't want to hear your ideas. They want to know about your business." The truth of the matter is that businesses are slammed with too much noise and are having difficulty getting their message onto the pages of the many well-known blogs out there.
Gimme Shelter: A Look at the Problems With Content Marketing
So why should you care about doing content marketing? For one thing, it's free publicity. More than that, you're building relationships. If you can build a relationship with your customers, you have a better chance of getting them to do business with you long-term.
WHAT IS THE PURPOSE OF CONTENT MARKETING?
As mentioned above, content marketing is about making yourself and your business known to the public. It takes time for people and their businesses to establish themselves in the eyes of their community, so by consistently putting out good quality content on a regular basis — whether it be blog posts, video blogs (vlogs) or podcasts — they're creating valuable content that people want to share with others.
From a business point of view, content marketing is about building relationships with your target customers and, hopefully, turning them into loyal customers. From a visitor's point of view, content marketing is about making it easier to find the things they're interested in; they want to be able to find information easily on sites that they trust and that have valuable information for them.
Find out more about Content Marketing as part of Inbound Marketing in our service area.
If you want to know more about this topic, feel free to contact us and schedule a call with our experts!